Catch the Spirit!

Click HERE to see how Hondo paints the town BLUE!!
GO OWLS!
Thank You!
To Catholic Life Insurance - Hondo Branch for donating new United States and Texas flags to each campus.
To the HABA organization for donating the H spirit flags to all campuses and the district office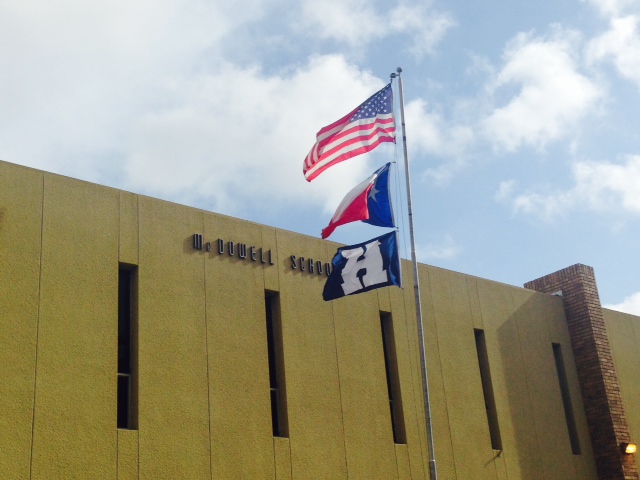 We appreciate your generosity and think you are OWLstanding!
Stay Connected
Hondo ISD has several ways to keep the lines of communication open with parents and the community:
- SchoolMessenger sends email and voice mail alerts to parents.
- Twitter posts short messages about important news and events. Follow @hondoisd1
- The Hootline parent listserv provides email updates. Join by sending an email to hootline@hondoisd.net .
- Skyward Parent Access allows parents access their children's grades and attendance records.
Hondo ISD Alumni - Let's Connect!
Follow us on Facebook!
Like us at Hondo ISD Alumni
Follow us on Twitter!
Hondo ISD is now tweeting! Go to http://www.twitter.com, create an account and search for hondoisd1.
Vision
Our vision at Hondo ISD is to develop life-long learners who are productive members of society.
Mission
In our relentless pursuit of academic excellence, our mission at Hondo ISD is to make learning the priority for all and serve the educational needs of every student, in every classroom, every day
Every Student=Every Classroom=Every Day