STAAR Testing Schedule
Monday, March 30
STAAR Grades 4 & 7 Writing – Day 1
English I End-of-Course
Tuesday, March 31
STAAR Grades 4 & 7 Writing – Day 2
STAAR Grades 5 & 8 Reading


Wednesday, April 1
English II End-of-Course

The Night before the Test…
Make sure students get a good night's sleep.
The Day of the Test…
Make sure students eat a good breakfast and get to school on time.

Attention Parents!
There will be no classes on Friday, April 3 and Monday, April 6. Hondo ISD campuses and offices will be closed.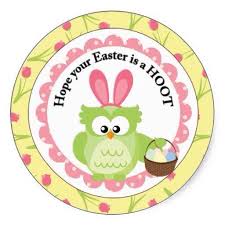 Have an OWLstanding weekend!
Keep up with news from around the District!

Join the Hootline to subscribe to the district listserv and receive Hoot 'n Holler - the monthly district newsletter! Email hootline@hondoisd.net to join! Happy Reading!
Attendance
Each week the attendance rates for the campuses will be posted on the district web page. Attendance is a very important part of a child's education. We would like to see every student in every classroom every day.
As of
3/27/15

Attendance

Enrollment

Woolls

96.09%

477

McDowell

95.36%

496

Meyer

94.55%

593

High School

89.66%

585

Total

93.74%

2151
Stay Connected
Hondo ISD has several ways to keep the lines of communication open with parents and the community:
- SchoolMessenger sends email and voice mail alerts to parents.
- Twitter posts short messages about important news and events. Follow @hondoisd1
- The Hootline parent listserv provides email updates. Join by sending an email to hootline@hondoisd.net .
- Skyward Parent Access allows parents access their children's grades and attendance records.
Hondo ISD Alumni - Let's Connect!
Follow us on Facebook!
Like us at Hondo ISD Alumni
Vision
Our vision at Hondo ISD is to develop life-long learners who are productive members of society.
Mission
In our relentless pursuit of academic excellence, our mission at Hondo ISD is to make learning the priority for all and serve the educational needs of every student, in every classroom, every day
Every Student=Every Classroom=Every Day