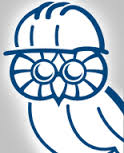 Hondo ISD is considering holding a bond election to provide much needed renovations and replacements for many aging facilities. For more information, please join us
Monday, December 9, 2013
6:00 p.m.
Hondo High School Band Hall
Click here to view video tour of current facilities
(Windows Media Player Required)
Your input is important!
Click Here to Complete an Online Survey
Hondo ISD partners with
Big Brothers, Big Sisters
Interested in being a mentor to a Hondo ISD student?
Complete application found to the right and return to Rose Mary Mares, Assistant Superintendent.
Be the Change You Want to See!

Attendance
Each week the attendance rates for the campuses will be posted on the district web page. Attendance is a very important part of a child's education. We would like to see every student in every classroom every day.
As of
11/22/13

Attendance

Enrollment

Woolls

97.34%

478

McDowell

96.66%

511

Meyer

96.37%

578

High School

95.03%

597

Total

96.28%

2164
Follow us on Twitter!
Hondo ISD is now tweeting! Go to http://www.twitter.com, create an account and search for hondoisd1.
Vision
Our vision at Hondo ISD is to develop life-long learners who are productive members of society.
Mission
In our relentless pursuit of academic excellence, our mission at Hondo ISD is to make learning the priority for all and serve the educational needs of every student, in every classroom, every day
Every Student=Every Classroom=Every Day